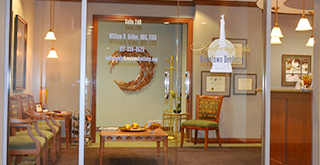 Imagine a place where you can sit back and relax while receiving the best possible care. A place to learn about good dental health in a warm, comfortable, and professional environment.
Imagine a place where you can learn to develop habits that will keep your teeth healthy and strong.
WHAT WE BELIEVE
We believe dental health is the key to overall health and well being. Patients who receive treatment in a caring and compassionate environment will remain lifelong dental patients with excellent oral health.
We believe that a healthy, beautiful smile opens doors and warms hearts for a lifetime. It is a privilege to care for you and your family!